As your local water utility provider, we strive to keep you continually updated on all matters related to your water service. If you do not find the information you need, please contact our office and we will gladly assist you 304-745-3463!
The begin billing date for the new sewer customers in the Laurel Park area has been changed from March 1, 2021 to April 1, 2021.
Surveyors will be in the Clarksburg Country Club area marking manholes as part of the Phase II/Rt. 73 project. Please do not remove these markers. If you have any questions please contact our...
Effective May 11th our office will return to normal hours of operation which is 8 am to 4 pm Monday- Friday. We will only allow 1 customer in the lobby area at a time. For your health and safety...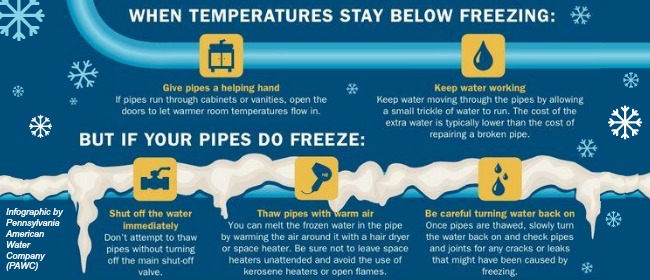 Greater Harrison County PSD can now provide customers with eBill. If you prefer to receive monthly invoice by eBill please contact our office.
For your convenience we have added a Pre-Construction Tap Application to the Greater Harrison County PSD web page under Forms & Reports tab. Go to All Forms and click on the Pre-Construction Tap...
Pool Filling adjustment forms are now being accepted. The new form with updated contact information is available on this site under Forms & Reports.
When services are disconnected due to delinquency the utility has 24 hours to reconnect the service after delinquency and reconnect fees are paid. Any payment received after 3:30 pm M-F will not...